Nicolas ARNAUD est Chargé de Recherche à INRAE et étudie le développement des plantes
Mini-CV
depuis 2013: Chargé de recherche INRAE, Institut JP Bourgin, Versailles (France).
2012-2013: ANR RPDOC, Chercheur Post-doctorant. Institut JP Bourgin, Versailles (France). PI: P. Laufs
2007-2012: Marie Curie IEF Chercheur Post-doctorant. John Innes Centre, Norwich (UK). PI: R. Sablowski
2004-2007: Thèse en Biologie Moléculaire des Plantes. UMII, B&PMP Montpellier (France). PI: F. Gaymard
2003-2004: DEA Adaptation et Développement des Plantes, UMII B&PMP Montpellier (France).

Recherche
Mes travaux de recherche portent sur les mécanismes de régulation de l'expression des gènes en réponse aux changements environnementaux et au cours du développement des plantes. Je m'intéresse particulièrement aux mécanismes moléculaires qui sous-tendent le développement des feuilles et des fruits et à leurs contributions à l'évolution des formes. À l'IJPB, j'étudie la morphogenèse en combinant des approches de génétique moléculaire et de biologie des systèmes afin de décrypter comment la dynamique spatio-temporelle de l'expression des gènes façonne le développement des organes.

Production scientifique
• Bouré N, Kumar SV, Arnaud N. The BAP Module: A Multisignal Integrator Orchestrating Growth. Trends Plant Sci. 2019 Jul;24:602-610.
• Maugarny-Calès A, Cortizo M, Adroher B, Borrega N, Gonçalves B, Brunoud G, Vernoux T, Arnaud N, Laufs P. Dissecting the pathways coordinating patterning and growth by plant boundary domains. PLoS Genet. 2019 Jan 24;15:e1007913.
• Serra L, Arnaud N, Selka F, Rechenmann C, Andrey P, Laufs P. Heterogeneity and its multiscale integration in plant morphogenesis. Current Opinion in Plant Biology. 2018 July; 46:18-24.
• 
Gonçalves B, Sechet J, Arnaud N. Xyloglucans fucosylation defects do not alter plant boundary domain definition. Plant Signal Behav. 2018 Jan; e1430545.
• Gonçalves B, Maugarny-Calès A, Adroher B, Cortizo M, Borrega N, Blein T, Hasson A, Gineau E, Mouille G, Laufs P, Arnaud N. GDP-L-fucose is required for boundary definition in plants. J. Exp. Bot. 2017 Dec; 68: 5801-5811.
• Maugarny A., Gonçalves B., Arnaud N., Laufs P. CUC transcription factors : to the meristem and beyond. Plant Transcription Factors. 2015 Chapter 15, p229 – 247.
• Gonçalves B, Hasson A, Belcram K, Cortizo M, Morin H, Nikovics K, Vialette-Guiraud A, Takeda S, Aida M, Laufs P and Arnaud N. A conserved role for CUP-SHAPED COTYLEDON genes during ovule development. Plant J. 2015 July; 83, 732–742.
• Arnaud N, Pautot V. Ring the BELL and tie the KNOX: roles for TALEs in gynoecium development. Frontiers in Plant Science, 2014 Feb; 5:93.
• Arnaud N, Laufs P. Plant Development : Brassinosteroids go out-of-bounds. Curr Biol, 2013 Feb ; 23 :R152-R154.
• Ravet K, Reyt G, Arnaud N, Krouk G, Djouani E, Boucherez J, Briat JF, Gaymard F. Iron and ROS control of the DownSTream mRNA decay pathway is essential for plant fitness. EMBO J, 2012 Jan ; 31: 175-86.
• Arnaud N, Lawrenson T, Østergaard L and Sablowski R. The same regulatory point mutation changed seed-dispersal structures in evolution and domestication. Curr Biol, 2011 July; 21: 1215-1219.
• Arnaud N, Girin T, Sorefan K, Fuentes S, Wood TA, Lawrenson T, Sablowski R, Østergaard L. Gibberellins control fruit patterning in Arabidopsis. Genes Dev, 2010 Oct;24(19): 2127-32.
• Briat JF, Ravet K, Arnaud N, Duc C, Boucherez J, Touraine B, Cellier F, Gaymard F. New insights into ferritin synthesis and function highlight a link between iron homeostasis and oxidative stress in plants. Ann Bot, 2010 May; 105(5): 811-22.
• Attia H, Arnaud N, Karray N, Lachaal M. Long-term effects of mild salt stress on Arabidopsis rosette leaves: growth, ion accumulation and expression of superoxide dismutase genes. Physiol Plant, 2008 Mar; 132(3): 293-305.
• Arnaud N, Ravet K, Borlotti A, Touraine B, Boucherez J, Fizames C, Briat JF, Cellier F, Gaymard F. The IRE/ IRP1-cytosolic aconitase iron regulatory switch does not operate in plants. Biochem J. 2007 Aug 1; 405 (3): 523-531.
• Arnaud N, Murgia I, Boucherez J, Briat JF, Cellier F, Gaymard F. An iron-induced nitric oxide burst precedes ubiquitin-dependent protein degradation for Arabidopsis AtFer1 ferritin gene expression. J Biol Chem. 2006 Aug 18; 281 (33): 23579-88.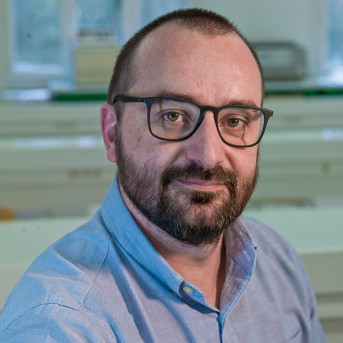 Contacts
Facteurs de Transcription et Architecture


Email : Nicolas.Arnaud@inrae.fr
Tél : 0130833862
Retour