I have been worked for many years on the control of shoot branching in pea and since 2020, I diversify my activities and worked on various plant model. In 2005, I obtained my A-level at the Tecomah Landscape School (now LEA-CFI), in Jouy-en-Josas.
My mission as a technician is to set up the plant physiology experiments in greenhouse for the SAS team. I carry out the sowing, watering, data collection and measurements, crossbreeding, harvesting, labeling, phytosanitary monitoring on several plant models: Pea, Arabidopsis, Tomato and very recently on weeds. I ensure that the experiments run smoothly. I like to design new experimental devices and innovative protocols on plants in greenhouses, such as hydroponic culture systems or protocols for the hormones application in the framework of our projects to understand hormonal mechanisms. On this part, I work in close collaboration with our colleague from the ICSN (Institut de Chimie des Substances Naturelles), François-Didier Boyer.
I also carry out various experiments in the laboratory, in collaboration with permanent or non-permanent colleagues (PhD students, trainees): in-vitro seeding, micro-grafting on arabidopsis, allelopathy tests on arabidopsis ect... I am in charge of the database of the pea mutant collection of the IJPB.
I have also developed skills in 3D printing which are useful to design or adapt tools for our experiments, according to the different research projects and needs of the institute. The digital incubator, installed in the Versailles center, where I develop these approaches, offers many resources to design, manufacture or repair tools for our experiments.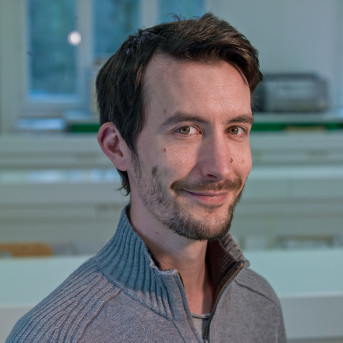 Contacts
Strigolactones and Allelochemicals Signaling


Email : Jean-Paul.Pillot@inrae.fr
Tél : 0130833186
Back