School groups welcome to talk about "Plants and Humans"
An interactive workshop and a research lab visit design for middle and high school students
The program "Des Plantes et des Hommes" (
Plants and Humans
) initiated by the Saclay Plant Sciences network (SPS) is co-funded by the Île-de-France Region for the year 2021-2022, within the framework of its call for projects "La Science pour tous". The Region funds complement support from the SPS network and the INRAE Île-de-France - Versailles-Grignon Center.
The program is designed to welcome school groups (middle [3e] and high school classes) in laboratories of the SPS network, at multiple sites including the IJPB in Versailles.
During the half-day visit, each class takes part in
an interactive and recreational workshop
that illustrates the domestication and breeding of crops, up to the latest innovations in plant biotechnology. Furthermore,
students meet a researcher in his or her lab, with whom they discuss the jobs of people working in biology labs and the education and training they have
. This exchange is also an opportunity for the students to experience the scientific process through an example taken from their host's work.
Requests for class visits in an SPS laboratory can be posted by teachers from the three Ile-de-France school districts (Créteil, Paris, Versailles) through the link by clicking on the green button "Organiser une visite / participer"

An initiative of the team SPS "Plantes et société", learn more about their programs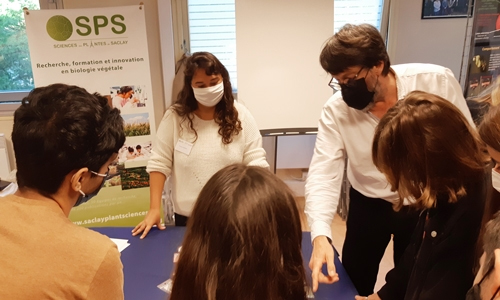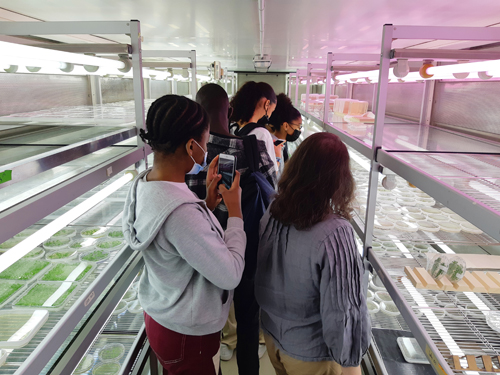 Action financée par


Back