Sustainable development at the IJPB
Towards a more sustainable research – Hiring a Master 2 level intern on "Controlling the environmental impact of the Saclay Plant Sciences network" (SPS) Institutes
In order to improve our practises and reduce our environmental footprint, a Sustainable Development group (SD) has been established at the IJPB. The objective of this group is to define, in close coordination with the
Centre Ile-de-France - Versailles-Saclay
, the other units of the network EUR Science des Plantes de Saclay (
SPS
) and the Université Paris-Saclay, the actions to be implemented at the IJPB level. It is composed of 9 members of the IJPB and meets every 2 months.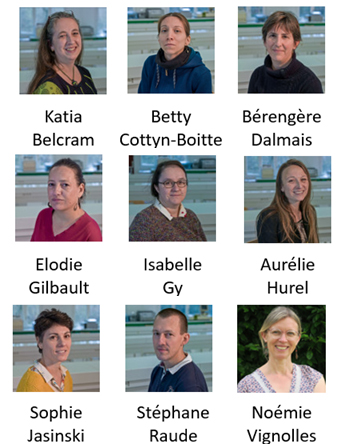 The actions carried out by the IJPB SD group
>
Improvement of waste separation
(recycling procedures inside the buildings, communication, relationship with the Center). The SD group is particularly interested in the future of our plastic waste.
>
Participation in the 'Pépinière Numérique de Centre' project
(
link
), which aims in particular to create new materials for science on site and to increase the sustainability of existing materials.
>
Participation in the development of the Centre's mobility plan
to better control our consumption.
>
Raising awareness of SD
through workshops and seminars.
The IJPB "LED" experiment
The IJPB has one of the largest plant facilities in France with 3500 m2 of greenhouses and 350m2 of growing rooms. An experiment was carried out to improve the growing conditions with the aim of reducing the energy consumption of our facilities while maintaining the quality conditions for the plants studied. The experiment, which tested different types of LEDs that provide lighting adapted to the needs of the plants, allowed for better plant growth at half the energy consumption. All greenhouses are being converted to LED. A similar process is underway for the growing rooms. This project was realized thanks to the support of « Région Île-de-France » and CNUE INRAE (Comité national des unités expérimentales). This approach is part of a series of actions aimed at reducing energy consumption (rationalization of growing rooms through reservation software), pesticide use (integrated pest management with preferential biological control) and plastics (half labels). "
To identify the main greenhouse gas emissions
Within the concept of sustainable development of the University of Paris-Saclay and the 'RSE' approach of INRAE, the SPS network aims to identify the main greenhouse gas emissions associated with the activities of its various institutes and propose appropriate action plans to reduce them.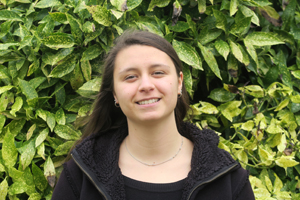 Controlling the environmental impact of SPS labs with the support of Julie Tiesse, intern
Julie Tiesse is doing a Master 2 internship at INRAE to account for the greenhouse gas emissions of the IJPB unit, the largest of the five SPS institutes, using the expertise acquired by the IPS2 unit. At the end of her internship, she will have to propose action plans allowing the laboratories to follow a low-carbon trajectory and to produce a technical note useful to the laboratories of the SPS network. She is co-supervised by Pauline Delbarre (Sustainable Development & CSR Officer for the IdF-Versailles-Saclay center), Cécile Guichard (IPS2) and Élodie Gilbault, assisted by Isabelle Gy and Aurélie Hurel, all three members of the IJPB SD group.
update 10/03/23
Back